👇

Google Business Profile to Generate Business.
As a business owner, you want to make sure that potential customers can find your business online. One of the best ways to do this is by using Google Business Profile. Google Business Profile, also known as Google My Business, is a free tool that allows businesses to manage their online presence on Google, including search results and Google Maps. In this article, we will explore how you can use Google Business Profile to generate business.
👉

What is Google Business Profile?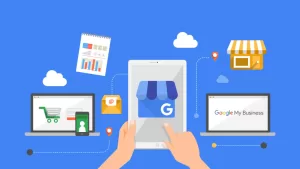 A free business listing from Google is the Google Business Profile. You can include information and images about your company's location📍, offerings, and goods.
A smart strategy to boost your presence across Google services is to create this free profile. Google Search🔍, Google Maps🗺️, and Google Shopping🛒 may display data from your Google Business Profile.
Only businesses that interact with customers👥 can create a Google Business Profile. Both companies that have a physical presence (such a restaurant or store) and those that offer services by meeting with clients somewhere fall under this category (like consultants or plumbers).
You must stick to other Google tools like Google Ads and Google Analytics if your company solely operates online.
💁

Why a Google My Business account is necessary
Google is the best search referrer, regardless of whether you're searching for web or foot traffic. A Google Business Profile makes it more likely that customers will find your company when looking for similar goods and services in their neighborhood.
Searchers can find your business by using the information on your Google My Business listing. Additionally, a Google Business Profile helps your local SEO. In particular, when customers use Google Maps to search for nearby businesses, a listing for a local business is more likely to show up.
👉

Manage the information for your online business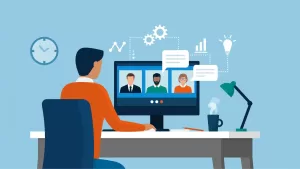 You can manage and change your contact information, company hours, and other crucial information as necessary in your Google My Business profile.
You can utilize updates to announce service expansion, temporary closures, or full re openings (an especially useful feature during emergencies like COVID-19). Since Google Business Profiles have strong local SEO, the data you give will rank higher than other websites that might have current information.
✅

Create trust by reading reviews

📃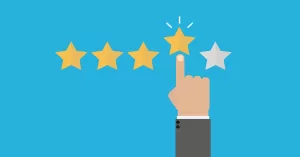 Reviews are a crucial component of social proof and a significant approach to increase credibility and trust.
Customers can contribute as much or as little information about their interactions with your company as they'd like thanks to Google's combination of star ratings and space for in-depth evaluations. All of it aids present and potential customers in selecting stores to visit and things to purchase.
The idea of reviews appearing on such a public platform can be unsettling, especially since you aren't able to pick and choose which Google My Business reviews to submit. (Although, as we'll explain later, you can respond to all reviews.)
But don't worry, according to Google, a mix of positive and negative evaluations is more reliable than endless pages of glowing endorsements.
👍

Creating a Google Business Profile
▶️

Sign in to Google Business Profile Manager

👩‍💻
Google Business Profile Manager will automatically log you in if you are already signed into a Google account. In the absence of that, log in using your regular Google credentials or make a new Google account.
▶️

Add your business

➕
Enter the name of your company. Click Add your business to Google if it isn't listed in the drop-down option. Click Next after choosing the category that best fits your company.
▶️

Enter your location

📍
If you have a real address that customers can go to. then include the address of your company. The location of a marker on a map for the location might also be requested of you. You can specify your service areas if your company offers deliveries or in-person services but does not have a physical site that clients can visit. Google will ask you to specify the region you are based in if you didn't provide a physical address. Choose an option from the drop-down menu, then click Next.
▶️

Put your contact information here

🤳
In order for customers to contact you, enter your company's phone number and website URL. You are not required to submit a phone number if you want not to be contacted by phone. Click Next once your information is complete.
▶️

Verify your business

✅
Instead of using a post office box, enter your actual home address. The public or your Google Business Profile will not see this information; it is only used to confirm your company.
Click Next after entering your address. The appropriate options for validating your account will be provided to you. To confirm their location, physical companies will need to receive a postcard in the mail. Businesses in the service sector can be verified using an email address.
▶️

Create a unique profile

💯
Add your opening and closing times, preferred message methods, company details, and images. In the part after this one, we'll go into further detail on how to optimize the content of your profile. Click Proceed when you are prepared. The Business Profile Manager dashboard will be where you are. From here, you can control your company's profile, get insights, control customer feedback and messages, and make Google advertising.
👉

Fill up every section of your profile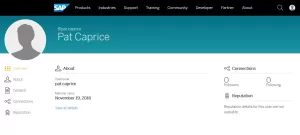 If your Google Business Profile is full, customers are 2.7 times more likely to believe that your company is reliable. Also, they are 70% more likely to go to your place.
Google states clearly that "full and accurate information makes it simpler to match businesses with relevant searches" This raises your relevance rating. Telling Google users "what you do, where you are, and when they can visit" is crucial in this situation.
Keep your business hours updated if they change during special occasions or seasons.
✅

Verify your location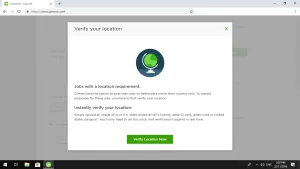 Businesses that have been verified are "more likely to appear in local search results across Google products, like Maps and Search." Also, adding a verifiable location raises your rating for the distance ranking factor.
If you didn't verify your location during the account creation process above, go to https://business.google.com/to request your verification postcard right away.
👉

Provide genuine photos and videos of your company
You can upload a cover photo and a logo to your Google Business Profile. Employ visuals that are similar to those on your social media sites to help customers recognize your brand.
However, it doesn't end there. Use pictures and videos to highlight your staff, workplace, and location.
Put photos of your food, menus, and dining area online if you own a restaurant. Ensure that they are high resolution, professional, and seem tasty. Businesses with photographs, according to Google, get more inquiries for directions and more clicks through to their websites.
👉

How to upload or modify photos on your Google profile:
Click Photographs on the left menu from the dashboard.
Add your cover photo and logo first. You have three options for images: one you upload, one from your Business Profile albums, or one with your company's name on it.
At the top menu of the photographs page, select At Work or Team to add more pictures.
Click the Video button at the top of the photographs page to add videos.
✅

Update the information about your company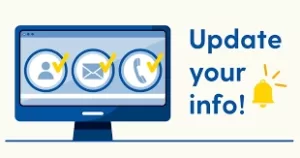 If your company's contact information, hours of operation, etc. change, be sure to update your business profile. Customers hate nothing more than to arrive during business hours and discover that you are closed. Be sure to indicate any unusual hours you may have during holidays or even just sometimes in your Google Business Profile.
You can also write postings on Google My Business to announce events, specials, and new product releases.
Make sure to complete the required fields for your business, to frequently reply to reviews, and to provide updates on news and events. One excellent method to enhance your local search presence and generate leads is to keep your profile updated.
CrazyBunny is an all-in-one local marketing platform that gives multi-location businesses and marketing firms the skills and tools they need to manage social media, protect brand integrity, and improve their online presence and reputation. They now have everything they require to draw in local customers.
We help our companies track customer feedback across a network of more than 130 review sites using a single dashboard. By doing this, you might be able to stop worrying about late responses to reviews, which may possibly affect your reputation. You may maintain high response rates by quickly responding to assessments that are conveniently aggregated in one spot.
👇

Conclusion
Your Google My Business strategy should focus on providing as much high-quality information about your company as you can, not only in your Business Profile but also in the sources that Google uses to populate it—your website, review site profiles, and even your social media accounts. This is true for any Google SEO strategy.
Hence, concentrate on using the Google My Business dashboard to get your Business Profile to precisely and completely represent your organization, and then make sure to maintain this, and you will gain from it.