Grow your Business with WhatsApp Marketing
In today's digital age, businesses are constantly looking for new and innovative ways to market their products and services. One platform that has gained immense popularity over the years is WhatsApp.
With over 2 billion users worldwide, ✔️ WhatsApp is now more than just a messaging app.
It has become an effective marketing tool for businesses to ✔️ reach out to their customers and ✔️ grow their brand.
👇 In this blog, we will discuss how you can use WhatsApp marketing to grow your business.
One of the most effective platforms for businesses to sell their brand and increase marketing efforts is WhatsApp Business. Because there are no restrictions or limitations, you may engage with consumers in an authentic way using WhatsApp for Business.
These days, it's hard to emphasize the significance of a WhatsApp marketing plan for business success, and it only really takes off when firms start using WhatsApp for commercial purposes.
The article will go over the importance of this platform for companies of all kinds, but especially for Small Business owners, and how they can use it to promote their brands and engage with customers.
👉

Why is WhatsApp Marketing a successful online marketing tool?
Businesses are constantly searching for new marketing avenues. In fact, business owners are very keen to experiment with the newest social media platforms and technological developments because they want to increase revenue from these channels by bringing their brands closer to their target audiences.
The WhatsApp Business mobile app is the most recent development in digital marketing. It has emerged as one of the most popular messaging services worldwide.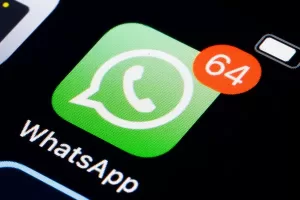 Businesses can utilize WhatsApp as part of their marketing plan to ✔️ run promotions, ✔️ communicate with their clients, and ✔️ offer customer support.
Furthermore, since WhatsApp messages are instantly delivered to the recipient's device, there is no need to worry about sending messages on time or locating someone's contact information. Users of the app can transmit multimedia files in addition to text messages. These arguments are sufficient to show that WhatsApp is becoming a useful marketing tool.
👇 

WhatsApp Business app / Standard WhatsApp App?
WhatsApp now offers normal WhatsApp as well as WhatsApp Business, two versions of its instant messaging program.
Your clients can simply send you messages with links to goods or services when you're using the standard WhatsApp. Once that is done, you can get in touch with them if there is an issue with the goods or services. You can thus ask them for more information and receive feedback and customer satisfaction ratings.
Although WhatsApp is a free software that makes communicating with customers incredibly easy, many businesses are unaware that it also offers a business app.
You receive several benefits from the WhatsApp Business app that you might not have anticipated. Therefore, you should be aware of the advantages of having a company app if you decide to use the WhatsApp marketing plan.
👇 

What are the benefits of implementing WhatsApp Marketing strategy for your Business?
Because it allows for instant communication, which is practical for individuals, WhatsApp is widely used. It supports ✔️ text, ✔️ photo, ✔️ video, ✔️ audio, and, most importantly, ✔️ automated messaging. WhatsApp marketing is a type of online advertising in which clients engage with one another via the well-liked messaging service WhatsApp.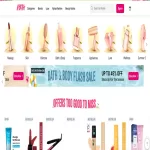 When you use WhatsApp Business' marketing services as an E-commerce Business, you can target particular audiences based on their location or interests. Consider the scenario when you are promoting an app sale in a certain region of your nation. If so, you might inform locals of the deal in one message and provide a link to your store's website with instructions on how to take advantage of the promotion in a separate message.
👉

Use of the WhatsApp marketing tactic to advance your company has a number of advantages
✅ Over two billion active WhatsApp users
Every month, WhatsApp is used by over 2 billion mobile phone users, and every day, more than 100 billion messages are sent and received between users.
✅ Economical
When compared to other marketing channels like email and SMS text messaging, bulk WhatsApp messaging can be sent for up to 90% less money while still reaching a sizable audience.
✅ User friendly
It's highly user-friendly. Unlike email marketing or blog material, it doesn't require a complicated setup or regular maintenance.
✅ Global Impact
It has a global impact. Thus, you don't need to be concerned about the demographics of your target market.
👇 

Tips for creating successful WhatsApp Marketing Strategy
Now, if you're still unsure about the value of implementing a WhatsApp marketing strategy, read on. Then, here are a few explanations for why WhatsApp is quickly rising to prominence as one of the top promotional tools, a successful promotional avenue, and the only app that is extensively utilized worldwide.
✔️

Create an Engaging Brand Persona for WhatsApp
Making a brand persona tailored for the WhatsApp platform should be the first step in your WhatsApp marketing approach. Call it WhatsApp branding for short.
Follow the steps to make an appealing brand persona for your company on the app by aligning your business account for WhatsApp branding.
Build a 💯 strong brand presence for your business while paying close attention to the perception and reputation you enjoy among your target audience.
The majority of organizations today are constantly looking for fresh approaches to beat out the competition. However, you need to strike up a personal connection with your audience if you want to forge a lasting relationship with them. The only effective method to do this is to develop a distinctive brand character for both you and your company.
✔️ 

Speedy Customer Service
In terms of a marketing channel for focusing on WhatsApp users, WhatsApp has been a blessing for businesses.
They now have the chance to communicate with their clients directly and offer them immediate service. In this manner, it enables your company to respond to client inquiries right away and offer real-time customer service and assistance to all of your customers in order to gather feedback, foster trust, win brand loyalty, raise your company's visibility in the market, and lower your customer turnover rate.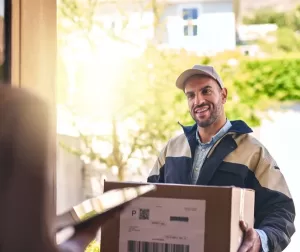 The biggest brands in the globe are already enhancing customer assistance and advancing their customer engagement initiatives through the use of WhatsApp marketing strategy. The nicest aspect is that you can converse with your customers using WhatsApp's voice calling feature.
👉 

WhatsApp Business API for varied Corporate needs
WhatsApp has released a new set of APIs that will enable users to integrate WhatsApp into their business and make use of their messaging service in order to assist businesses stay relevant in the face of constant changes.
For businesses looking to interact with their clients, the WhatsApp Business API is a terrific method to provide real-time updates about their goods or services.
Businesses could previously only communicate with customers using the conventional messaging channel. However, they may now instantly notify clients they have in their address list or who have just made a transaction from them.
Easy To Provide Free Relevant Content
You already know that web marketing is not that simple if you've ever attempted it. To generate the leads and sales required for your organization to expand, there are numerous things you must do well.
It may seem like an uphill battle when you first begin. However, you can ease the process of expanding your company, particularly by utilizing the WhatsApp marketing plan, which consists of ✔️ automated messages, ✔️ alluring promotion, ✔️ group messaging, ✔️ voice & video chats, and ✔️ WhatsApp status.
WhatsApp has significantly higher engagement than other platforms, which undoubtedly raises company recognition. Additionally, it will help you reach the correct audience at the right time and is less expensive.
However, you must offer pertinent material that is tailored specifically for your consumers and prospects if you want to establish a brand presence on WhatsApp.
Marketing with permission is admirable.
WhatsApp Business gives companies wishing to connect with their customers a permission-based marketing channel.
Marketing with permission is not a new concept. It has been around for a while, particularly in the context of email marketing. Marketers are increasingly turning to WhatsApp marketing strategies to achieve the same thing to increase consumer engagement as they did with permission-based email newsletters and marketing messages for their goods or services in the past.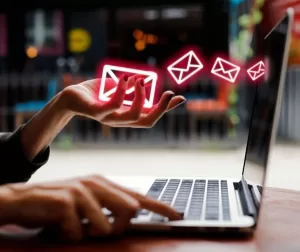 Conclusion
The world is taking notice of WhatsApp marketing. The most popular messaging app in the world, WhatsApp is used by practically everyone at some time in their lives. WhatsApp's ability to be used for nothing at all is one of its best advantages. Without having to pay for the service, it enables you to communicate with your clients on a large scale to promote continued involvement.
On WhatsApp, tasks are simpler to do than on Instagram, Facebook, or other social media sites. CrazyBunny is an all-in-one local marketing platform that provides multi-location businesses and marketing platforms the knowledge and resources they need to manage social media, protect brand integrity, and enhance their online presence and reputation.