Internet Radio drama broadcasts are still heard on the airwaves, despite the fact that families no longer assemble in the living room to listen to them. Additionally, the transition from terrestrial radio to online radio has made it possible for broadcasters to transmit audio to smartphones, desktop computers, and even smart home appliances. We'll go through the necessary tools and everything to think about when streaming live audio online in this step-by-step tutorial.
What Is Internet Radio and Why Does It Matter?
The radio industry has developed to use streaming technologies to distribute material, much like traditional television broadcasting. Online radio, to put it simply, uses the internet to transmit digital audio content to listeners. Radio broadcasters can keep relevance while growing their audience thanks to this. The addition of interactive media can increase engagement, and having access to listeners' demographic information paves the path for more precise advertising.
Online radio tries to get rid of some of the issues that terrestrial radio frequently has by building on the wonderful beginnings of radio technology. Internet broadcasting is unlike FM and AM stations in that it is not restricted by a listener's location, giving customers access to a wider variety of channels.
Internet radio has become increasingly popular as the world has become more digital. There are now thousands of channels available around the world, each with its own selection of shows and programs.
Where did online radio stations start, and are they the wave of the future for radio?
Let's investigate.
The fundamentals of Internet Radio
Radio that is transmitted through the Internet is known as internet radio.
Listeners typically use Wi-Fi enabled apps or a URL on a computer to tune into online stations. These stations are fairly simple to locate and sound very much like a typical FM station. For example, it is impossible to suspend or resume a #OnlineRadio show. However, you'll frequently discover that an internet station's audio quality is superior to a conventional FM transmission in certain respects.
Internet radio stations not only provide us entertainment , but also limitless options for listening to digital content. Without having to worry about constraints due to distance, you can tune into broadcasts from anywhere over the world.
Carl Malamud created the first internet radio station in the world in 1993. Carl conducted interviews with well-known figures in science and technology on his "Internet Talk Radio" program. Other groups started experimenting once the need for #RadioStreaming technologies began to increase. The band "Severe Tire Damage" performed the first internet concert in 1993. Mick Jagger opened a Rolling Stones performance in 1994.
Internet Radio Quality
Broadcasts were of restricted bandwidth and used lossy file formats in the early days of internet radio, when dial-up connectivity was the only generally available option. But as internet and 4G for mobile have become the norm, broadcasters are stepping up their game with MP3 and AAC streams of 256–320 kbps becoming widely available. This is substantially superior to YouTube Music and compares favorably to the Standard Quality Spotify streaming.
The British Broadcasting Corporation (BBC) experimented with transmitting the BBC Proms on its classical music station, Radio 3, in lossless FLAC, however there are presently no plans to do this on a regular basis that are available to the public. Additionally, the 2017 Proms season included a variety of binaural broadcasts that gave headphone listeners an immersive experience. Currently, the BBC streams Radio 3 in AAC at 320kbps through its iPlayer program.
A History of Internet Radio
The first conventional station to broadcast internet radio debuted in 1994. An FM radio coupled to a digital system was utilized by WXYC in North Carolina to broadcast worldwide. Technology companies started creating programs that made it easier for users to stream material on their computers in the middle of the 1990s, helping to fuel the growth of internet radio.
Worldwide, the acceptance of online radio stations developed quickly.
Virgin Radio in London began streaming the entirety of their show live online in 1996. The radio industry started experimenting with streaming through HTTP protocols in the early 2000s, which made it simpler to distribute digital content to large audiences. We even learned how to use bandwidth more sparingly in order to improve the effectiveness and efficiency of internet radio.
Today, as businesses find new and better ways to present and convey information online, the advantages of internet radio continue to grow.
The advantages of streaming radio over the internet
Internet radio is paving the door for a new sort of broadcasting, much to how DAB radio arose as an inventive replacement for FM and AM stations.
Compared to other streaming options on the market, InternetBroadcasting offers a wider range of options. No need to restrict oneself based on geography when there are thousands of channels available today. You can listen to radio stations on the other side of the world and yet receive audio of the highest caliber.
Additionally, businesses can broadcast more than simply audio online due to the versatility of the World Wide Web. Everything from films to animations to photographs can be shared. Although it's unlikely that people will listen to internet radio while driving, they might.
Internet radio stations aren't subject to the same environmental influences and sources of interference as conventional, or "terrestrial," radio stations, which can cause your listening to get disoriented. Just because you pass through a tunnel won't cause you to lose your internet radio connection. Nevertheless, you must guarantee that you always have access to a dependable internet connection.
There are always costs associated with enjoying this type of pleasure because internet radio uses data bandwidth. You shouldn't experience any issues as long as you're using a cable or home Wi-Fi connection. You will need a mobile connection, though, if you want to listen to internet radio while you're on the road. This implies that compared to AM/FM or DAB, online broadcasting may be more expensive for the user.
Is internet radio the wave of the future for media?
According to numerous marketing and media reports, internet radio stations will play a significant role in our future. They are expected to alter how we obtain information and enjoy entertainment. They might not be the only route for radio technology to take, though.
There is still a limit to what you can accomplish with online radio, despite the fact that many people use devices, phones, and laptops to stream digital entertainment nowadays. Online radio, for example, loses some of its appeal if you have to pay for your data usage to access the internet when you're on the go.
It's more likely that businesses will invest in a DAB and online technologies mix than they will embrace internet radio as the only option for broadcasting in the future.
How to Start an Online Radio Station
Step 1-  Choose your scale: To begin, decide how many people you hope to reach and how much money you are willing to invest in this endeavor. Making a free online radio station would be your best option if you have few listeners and low resources. The free encoders and servers listed in the next section can be used for this. Visit PCWorld's article, Start You Own Internet Radio Station for Free, for a more in-depth look at the procedure.
However, you're at the proper place if you're interested in setting up a professional internet radio station for massive broadcasts. Our detailed instructions cover everything, including security and monetization as well as equipment considerations.
Although investing in software, hardware, and/or services is necessary for large-scale professional radio broadcasts, doing so guarantees a wonderful listening experience for everyone while reducing latency for interactive shows.
Step 2- Get Your Equipment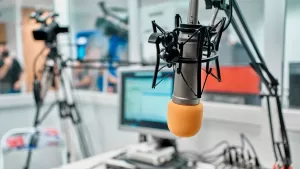 The broadcast will determine exactly what gear is needed to go on air. A mixer is required to combine different audio channels if you have several audio inputs. This might seem excessive for a conversation show with just one host.
Step 3- Check copyright laws©️
Another vitally important factor you must take into account if you want to stay out of legal trouble is the copyright©️ laws that apply in your nation. This might not be an issue if your programming consists of chat shows, panel discussions, etc. But you'll need to think about getting a license if you want to broadcast music. Depending on the country(ies) you operate in and the country(ies) you desire to broadcast to, the cost of this varies. Although using royalty-free music can save money, a one-time license may still be required. YouTube, AudioBlocks, and Jamendo are just a few places where you can find royalty-free music.
Step-4 Find news to share
You'll need to devise a plan for organizing your news items before the program goes live if your internet radio station will focus on breaking news. To accomplish this, you can subscribe to the RSS feeds of all the blogs and news websites that you regularly read and compile them in one location. You'll have everything you need for your show preparation in one spot if you do it that way.
Technology for Internet radio stations
An internet connection: The audio bitrate and the number of concurrent listeners affect the necessary bandwidth. However, this won't require you to send out several streams yourself as long as you choose an audio streaming solution that offloads your broadcast to a dedicated server.
Mic equipment: You'll also benefit from having a microphone stand, shock mount, and pop filter. Sometimes these come with the microphone, and other times you have to buy them separately.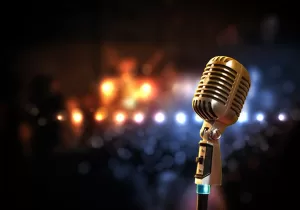 Headphones: Can control and monitor your listening with headphones when switching between audio sources. Any earbuds will do, but Bose headphones are popular among users because of their superior sound and noise-canceling features.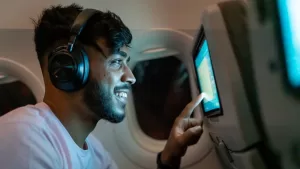 Audio mixer: Can switch between the audio coming from a microphone, a turntable, and a phone interview with the help of mixing consoles. Live sessions can be mixed using free software like Mixx, but any major productions will require a digital or analog hardware console investment.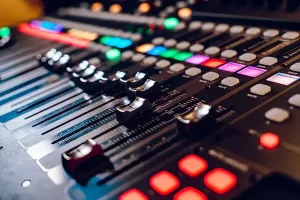 Live Audio streaming server: The term "audio streaming server" refers to the program or service that moves your stream from point A to point B in this article (a.k.a. from the source to your listeners). Shoutcast and Icecast are two well-liked free solutions, however for high-quality streaming at scale, we advise re-streaming these  servers. In this manner, you can repackage the stream for playback on any device and transcode it for adaptive bitrate distribution.
Notes for the end: Consider what functions well and what doesn't.
Once your internet radio is up and running, it's a good idea to routinely check in to verify which components are functioning and which ones aren't. The following questions can be used to gauge your success. If you have the means, compile the information and your responses into a spreadsheet to keep track of your development.
What programs have the greatest popularity, and why?
What are the most listener-active time zones? (By doing this analysis, you may also deliver pertinent information that is appropriate for the location from which listeners are coming in.)
Which social media platforms have been most successful in driving visitors back to your radio's website?
Which of your social media platforms is attracting the most attention from listeners?
If any influencers are engaging with your radio shows or social media, who are they?
Do your social media followings and newsletter subscriber lists show signs of growth? Otherwise, why not?
What tactical changes can you make to increase your fan base?
Of fact, these inquiries are only the beginning; still, they will encourage you to consider your work strategically. As you gain more experience, you'll start to understand what works and what doesn't, and you can then modify your approach. You can benefit from reading this blog content.