How to write user-friendly content?
"Good content is not storytelling. It's telling your story well." ~ANN HANDLEY 
INTRODUCTION:
I am pretty sure you must have heard about Bill Gates. If not, he is an American magnate, software developer, investor, author, and philanthropist.
In January 1996, he wrote an article CONTENT IS A KING. In the article, he explained the importance of good content on your site. But the question is that is this statement still applicable now after 26 years?
The answer without any doubt is YES.
The content on your site is really important as it is the only way can to connect with your audience.
When people visit your sites, they form a bond with it through the content on it and how you represent it. That's why you should keep the content and web designs on your site always updated.
For amazing web designs you can contact us  and for amazing tips on HOW TO WRITE USER-FRIENDLY ARTICLES, just scroll down a bit👇
KNOWING YOUR PRIMARY INTENT
When you are writing an article, you should always remember what your primary intent is:
KEYS TO WRITE A USER FRIENDLY ARTICLE
👉 SIMPLICITY
Mostly while writing we are tending to write some complex vocabulary in it thinking that it will impress our readers.
But NO, that's not true.
Our readers are not going to keep a dictionary with them to understand your writing, instead, they will simply close it and find someone other's work. So whenever we write we should always focus on avoiding complex and fancy vocabulary so that our readers can read and understand what we are trying to say. This will help you form a better bond with them through your writing.
Always remember: "IT'S NOT ABOUT SHOWING OFF, AIM IS TO COMMUNICATE BRILLIANTLY, NOT TO IMPRESS" ~ANONYMOUS
Consider the following example:
High-quality learning environments are a necessary precondition for the facilitation and enhancement of the ongoing learning process.
↓
Good schools are needed to support children's learning.
OR
Children need good schools if they are to learn properly.
In the above example, by just doing the following amendments, we are able to reach out to more people:
HIGH-QUALITY LEARNING ENVIRONMENTS

: GOOD SCHOOLS

ARE A NECESSARY PRECONDITION:

ARE NEEDED TO SUPPORT

FOR FACILITATION AND ENHANCEMENT OF THE ONGOING LEARNING PROCESS:

CHILDREN'S LEARNING
For further simplicity, avoid the following things:
REPETITION

unless it is completely necessary to make the writing more interesting and informative.

USAGE OF MORE THAN THE REQUIRED INFORMATION

or over describing certain things can kill your reader's mood.

USAGE OF DOUBLE NEGATIVES

unless it is required in some situations like a high emotional point.
He was not certain that he would not make a mess of it.
↓
He thought he might make a mess of it.

USAGE OF UNNECESSARY DESCRIPTIVE WORDS.
Malcolm Turnbull became leader of the Commonwealth of Australia in 2015.
↓
Malcolm Turnbull became Australia's leader in 2015.
USAGE OF LONG SENTENCES

and prefer breaking into smaller sentences.

USAGE OF CAPITAL LETTERS IN THE MIDDLE OF THE SENTENCES

until it's necessary.
The victory, on this occasion, went to Manchester United Football Club.
↓
The victory, on this occasion, went to Manchester United football club.
EXTRA USAGE OF PUNCTUATIONS

like commas and quotation marks when they are not necessary.
👉 CLARITY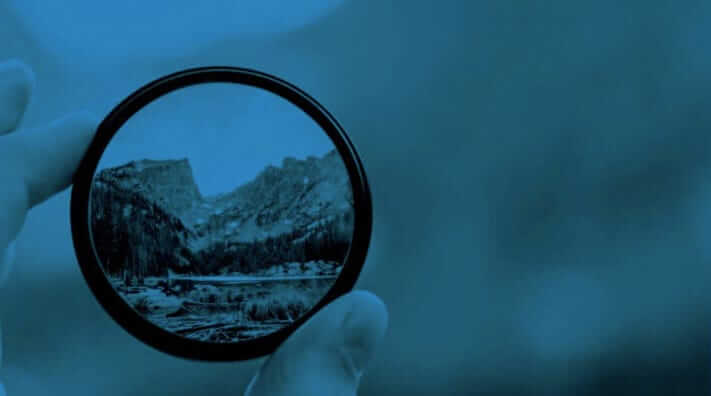 It is simply about making our writing clearer to reach out to more and more audiences.
The clarity in the content gives a sense of understanding to our work making it easier to connect with our readers.
Sometimes it might seem that whatever we have written is obvious and will be understood by our audience easily. This is common to happen as it is our own piece of writing.
But we need to understand that whatever we have written on the online platform is for the masses. Thus we should give it a good read before publishing it.
Consider the following example:
Plunging coal exports forced a sharp drop in revenue this year, economists say.
↓
Plunging coal exports forced a sharp drop in government revenue this year, economists say, as producers of the fuel paid less tax.
As you can see from the above example, the first statement didn't give much clarity upon reading while the second statement gives much more clarity. From the second statement, we can understand that falling exports lead to exporters paying less tax to the government which further leads to lower government revenue. All of this information wasn't being able to be inferred from the first statement leaving the reader clueless.
Some tips for clarity in your writing:
KNOW WHAT TO SAY:

Many times we just start writing without actually giving the topic a thought. It is important that we should first think about the topic, do research on it and form an opinion about it before starting writing.

KNOW YOUR AUDIENCE:

Whenever we write something, we should always know for whom we are writing. For example, I have written this article for aspiring content writers or for anyone who might have some interest in writing. So I made sure that I put all the content which might help you in this. I know that explaining some points with examples might help you understand my points better, so I wrote it accordingly. I gave the topic thought and then started writing which helped me to write it simpler and clearer.
BE SPECIFIC:

Sometimes we might unknowingly beat around the bush while writing. This makes our reader's job difficult. As a content writer myself, believe me, this is probably the last thing you would want to do.
EDIT WITH AN OPEN MIND

: Sometimes writing with an unclear mind is okay, but while editing, all our focus should be on editing. Editing is not an easy job and while writing we are likely to make some mistakes that are necessary to be edited before publishing.
SIMPLICITY IS THE KEY:

Always remember that if your writing is like a boat, then simplicity and clarity are like the two oars in it. Like without the oars, you cannot row a boat, without simplicity and clarity in your writing, your writing cannot be rowed.
Hope it was helpful and will help you to write user-friendly content.
In the comment section below, kindly share what do you take care of while writing content.